Gerashchenko said about the conflict between Poroshenko and Avakov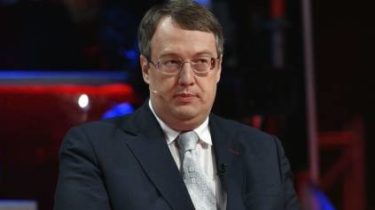 Between the President of Ukraine Petro Poroshenko and Minister of internal Affairs of Ukraine Arsen Avakov , there is a conflict. Moreover, it lasts from the first day of electing the head of state.
About this on ICTV said the MP from the popular front and a former adviser to the interior Minister Anton Geraschenko.
According to him, the conflict lies in the different approach to "security issues and criminal investigations in Ukraine".
See also:
Indignant "lyashkovets" attacked Poroshenko with accusations of usurpation of power
"The President wanted to concentrate all power over law enforcement in their hands, and "people's front", I and Arsen Avakov believe that this is a very dangerous precedent," said Gerashchenko.
At the same time, the head of the faction MFP Parliament Artur Gerasimov called false opinion that Poroshenko wants to usurp power. He also denied the existence of a conflict between the President and the interior Minister.
Comments
comments