In Kyiv, the foreigner stabbed the man in the stomach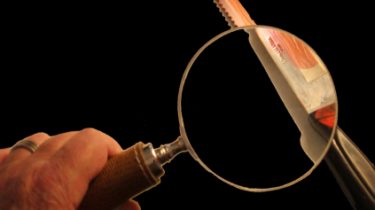 Metropolitan patrol detained a foreigner, who, according to witnesses, the wounded man with a knife.
This was reported in the Patrol police of Ukraine.
See also:
The Russians will be obliged to register before entry to Ukraine – Turchynov
The conflict arose between the citizens on the street Pavlovsk, what the police said about 2 o'clock in the morning. A group of persons staged a fight near an entertainment venue. The result of one of the men was stabbed in the stomach, the attacker fled. The victim was admitted to the hospital.
One of the witnesses told the police officers at the house in which can hide an attacker.
"Law enforcement is expensive in the witnesses direction repeatedly noticed spots of brown color similar to blood. Subsequently, these spots brought them to one of the hostels on the street Dmitrievsky. During the examination of the premises of the hostel, the police found that the alleged assailant was locked in the bathroom", – militiamen told.
The detainee appeared the citizen of another state. He confirmed that involved in the conflict, and went to the toilet to wash his hands of the blood.
We will remind, in August police in Kiev detained the man involved in the shooting of a foreigner. The incident occurred on the street Rustaveli. The man was shot from a car that drove past. The victim 20 minutes trying to revive the passers-by and medics ambulance, but he died.
Comments
comments