In Ukraine, more expensive products for the depreciation of the hryvnia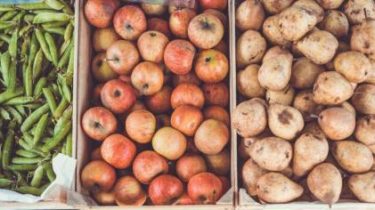 Prices for some goods in recent weeks in Ukraine has increased due to the daily devaluation of the hryvnia. About what awaits the national currency this year and whether to run in the exchangers to buy dollars now, says the story, "snidanok z 1+1".
See also:
The dollar will continue to rise in the course of the national Bank of 3 October. Infographics
The rise in prices for imported foodstuffs and household items and medicines. This is causing panic not only in the foreign exchange market, but also among the population. Ukrainians complain that the money is not there.
Now one dollar is worth 65-70 UAH 26 kopecks. Predictions about the value of the dollar relative to the hryvnia today, many – 28, 29 and 30 UAH for one dollar before the New year. Ukrainians this is a daunting prospect.
Overall, during the past week the dollar has risen almost 30 cents and reached its maximum since may of last year. Economists say that the current depreciation of the hryvnia – artificial.
"The government showed a budget for the next year – expect the average rate of 30 UAH per dollar. Today, a little over 26, but expect 30. It's clear that next year will be devaluation," – said the economist at the Razumkov Center Basil yurchishin.
But to panic and run to the exchange offices buy the us currency is now not advised, because that's what the panic among the population and massive buying of the dollar is the main reason for its rise in price.
Recall Groysman denied the projected dollar 30 hryvnia. The Prime Minister expects that the Parliament will vote for needed to accelerate economic development laws.
Videogameszone hryvnia: whether to sound the alarm
Snidanok 1+1
Today, 09:04
Facebook

VKontakte

Google+

Twitter

Viber
Comments
comments