"Naftogaz" has begun internal reorganization "Ukrtransgaz"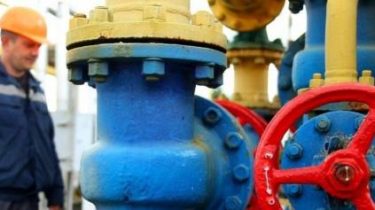 29 September "Naftogaz of Ukraine", which belongs to PJSC "Ukrtransgaz" agreed to conduct an internal reorganization to create the branch "Operator GTS of Ukraine".
This is stated in the message of the NAC.
In this branch of "Ukrtransgaz" will become the focus of all business processes, assets and specialists needed to ensure natural gas transportation through the territory of Ukraine. According to the report, after a complete legal separation from "Naftogaz" can this unit be certified the operator of the GTS in accordance with the EU requirements.
In the framework of the branch will be built and performed all the necessary functions of the operator GTS, which should provide a gradual and smooth transfer of the gas transportation separate legal entity in accordance with the government decree.
See also:
Four large global companies interested in entering the Ukrainian gas transportation system – COBOL
In "Naftogaz" stressed that the conduct of the internal reorganization prior to the legal separation of the operator to ensure uninterrupted transportation of gas to consumers in Ukraine and the EU in the process of unbundling.
It is noted that in order for Ukraine to fulfill obligations on Department of the operator GTS (unbundling), the operator should be selected in not connected neither with "Naftogaz", or with other companies in the mining and energy generation entity.
See also:
"Russian pipelines bypassing Ukraine will reduce the cost of the Ukrainian GTS is five times as COBOL
Recall, the Cabinet approved the establishment of the operator of the Ukrainian GTS out of "Naftogaz". The Cabinet of Ministers of Ukraine adopted the decision about creation of the company-operator of the Ukrainian gas-transport system "gas pipelines of Ukraine". This decision was taken at a government meeting.
To create this company that will take over the management of the Ukrainian GTS "Naftogaz" has promised up to September of the current year. This event is held as part of the restructuring of "Naftogaz". A newly formed company in connection with the resolution of 1 July, will be wholly owned by the state and not subject to privatization.
The Cabinet of Ministers of Ukraine instructed the Ministry of energy and coal industry to create and fill the structure of corporate governance of PJSC "Trunk pipelines of Ukraine" and to transfer ownership to the Manager of corporate rights of enterprises of power generation (PJSC "Ukrhydroenergo" and JSC "Energoatom").
Comments
comments