The Committee on homeland security asks Poroshenko to fire Muzhenko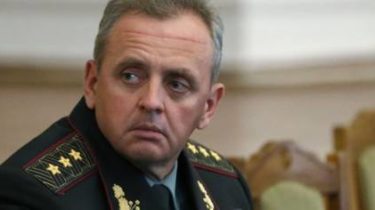 The Committee on national security and defence addressed to the President of Petro Poroshenko on the dismissal of the chief of staff Viktor Muzhenko.
For this decision voted by the majority of Committee members, reports Ukrainian Pravda.
"Under the Constitution and laws of Ukraine to appeal to the President the dismissal of the chief of the General staff… And to appeal to the Minister of defense to dismiss the head of the Military police," read the decision of the Chairman of the Committee Serhiy Pashinsky.
At the time of vote abstained members of the BPP Irene Frieze and Alexander Briginets.
See also:
"Not ready to be a scapegoat." Muzhenko acknowledged responsibility for the bombings in Kalinovka
Comments
comments