The military Prosecutor's office announced in tracing the Deputy and the state Secretary Shoigu due to encroachment on Ukraine's border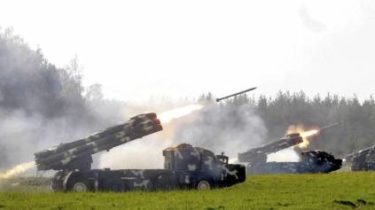 Main military Prosecutor's office sent to court indictments against three senior officials of the Armed Forces of the Russian Federation.
This reports the press service of the Prosecutor General of Ukraine.
We are talking about the Deputy Minister of defence of Russia, army General Dmitry Bulgakov, state Secretary – Deputy defense Minister of Russia army General Nicolae Pankow and Deputy commander of the naval fleet Vice-Admiral Alexander Fedotenkov.
They are accused of infringement of territorial integrity of Ukraine, which led to the deaths of people.
See also:
Shoigu expects the Pentagon's clarification on the words "position of strength" with regards to Moscow
"Senior officials in February and March 2014, in the territory of the Autonomous Republic of Crimea and Sevastopol, acting by prior conspiracy by a group of persons with other leaders of the Armed Forces of the Russian Federation and the government of the Russian Federation, committed deliberate actions to change the boundaries of the territory and the state border of Ukraine in violation of the Constitution of the order, were induced by threats and bribing soldiers of the Navy Command of the armed forces of Ukraine to commit treason, had committed complicity in waging aggressive war against Ukraine, facilitated the unhindered invasion of the armed forces to implement military occupation of Crimea", – stated in the message of the Prosecutor General.
October 4 indictments against these individuals were sent to court.
Now they are wanted. The court granted permission for their detention and delivery in court for the decision of a question on application of measures of restraint in form of detention.
Comments
comments