Ukrainian military opened fire on civilians at a checkpoint in Happiness: the details of the tragedy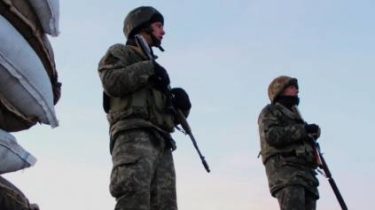 Military APU at a checkpoint in Happiness killed a civilian, the criminal proceedings are opened.
This was stated by the military Prosecutor of the forces of ATO Oleg Zizek, writes "Ukrainian truth".
"Man, 55-60 years old, walked towards the checkpoint with the canister. There were several demands to stop, but the man did not react. Fired a warning shot into the air and then the feet," he said.
According to Tyzeka, the incident occurred on September 6, however it became known of it only after the publication of the daily report of the OSCE on Tuesday, the 3rd of October.
The military Prosecutor also noted that subsequently the canister was empty and the wounded were taken to Westenskow city hospital, where he died from blood loss.
"On the way to the hospital, the wounded man told the soldiers that he is a native of Chelyabinsk, and his son is serving in illegal armed groups "LNR". But is this really so – is unknown. Any documents he had. Until that time, none of the relatives or friends were reported missing, according to our database, he also did not pass," added Zizek.
Separately, the Prosecutor explained that the incident does not spread, as it also dealt with the safety of employees who were at the checkpoint, and assured that the currently ongoing pre-trial investigation under article murder, and the military to testify.
We will remind, earlier in Zaporozhye during a military exercise killed a civilian. According to unconfirmed reports, a local resident was killed in the shooting.
Comments
comments