The IMF sharply criticized a new draft law on tax bills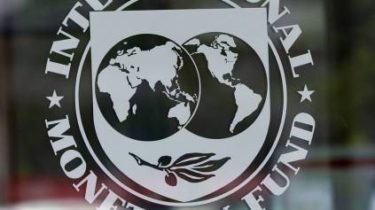 The International monetary Fund sharply criticized the new Ukrainian draft law on the registration of tax invoices.
This is stated in the statement of the IMF resident representative in Ukraine Yosty of Longman, the text of which was published by the people's Deputy Andriy zhurzhiy in Facebook.
"We are concerned about the bill 7115 under consideration in Parliament which, subject to its adoption, will replace the electronic check system right regional inspectorates of the SFS in its sole discretion decide to suspend or not tax invoices. Thus, the bill reverses in the opposite direction of modernization of the system of administration of VAT, it undermines the institutional integrity of GFS and is liable to restore the malignant practices of the debt on VAT refunds. We urge You not to adopt the aforementioned draft law", – reads the address of the official to the head of the Council Parubiy and the Prime Minister Groisman.
The position of the IMF about the bill 7115 and attempts to return the "hammer" in the VAT recovery
Published by Andriy zhurzhiy 5 Oct 2017
According to the explanatory note to the document, the purpose of the bill is to ensure the correction of deficiencies in the implementation of procedures for suspension of registration of tax invoice or adjustment calculation in the Unified register of tax invoices.
In the bill the registration of the tax invoice/adjustment calculation shall be no later than 8 working hours fixed in the first receipt, time of transmission of the document to the Central Executive authority that implements the state tax and customs policy.
See also:
The world economy because of corruption loses trillions of dollars – IMF
We will remind, recently in the IMF pointed out the significant risks of the collapse of reforms in Ukraine. Ukraine still has not fulfilled many of the obligations to the International monetary Fund to get the next tranche of the loan. Many reforms are delayed, transformirovalsya in the process of realization. And is likely actually minimize these reforms and return back. Since Ukraine has never managed to complete reforms that would ensure her rapid economic growth. Usually stop half-way. We are talking about five programs with the IMF throughout the years 1994-2013.
Comments
comments