SBU wants to ban politicians and bureaucrats to travel to Russia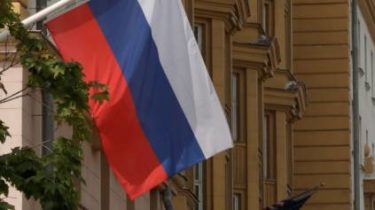 The security service of Ukraine wants to ban travel to Russia, Ukrainian politicians and officials.
This is stated in the press service of the Ministry.
With the initiative of prohibition of the trips to Russia made by the Chairman of SBU Vasiliy Gritsak.
Therefore, the lawyers of SB of Ukraine has prepared a bill to limit visits to Russia politicians, officials, representatives of local authorities and public figures.
The bill, in particular, provides for criminal liability of officials for visits to neighbouring countries with the aim of harming the national interests of Ukraine.
Relevant article it is proposed to add to the criminal code of Ukraine.
See also:
Turchinov, accused "Russian agents" in blocking the bill on the reintegration of Donbass
We will remind, the Council has introduced rules for the artists from Russia, who are touring in Ukraine. On the third attempt, the Verkhovna Rada adopted the draft law on organization of tours of Russian artists in Ukraine. The bill proposes to establish certain restrictions and prohibitions on tours in Ukraine. Article 3 of the law of Ukraine "On the touring events in Ukraine" expanding and involves a number of innovations.
If a party scheduled touring event, is a citizen of the aggressor country, the promoter must, not later than 30 days prior to the date of tour events submitted to the security service request for information on the presence or absence of legal grounds to prevent the citizen to participate in the event and to provide accurate information about the name and surname of the participant, the use of aliases belonging to the creative teams, and other information that characterizes his creative activity.
SBU's within 10 days of receipt of the request to review it and provide the event response. If a legitimate reason to prevent a citizen of the aggressor country to participate in this event are not available, the organizer has the right to conclude a contract with him.
Comments
comments