The Kremlin did not like the bill on the reintegration of Donbass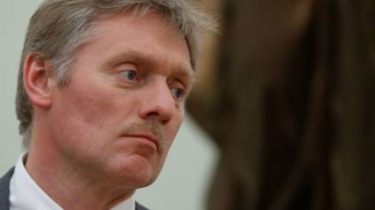 The wording of the Ukrainian law on the reintegration of Donbass , neither de jure nor de facto unacceptable. This was stated press Secretary of the Russian President, Dmitry Peskov.
"This law – it is how we understand and how have information about this case, yet the bill, he is very declarative. It contains an article where the Russian Federation called the aggressor. And it also doesn't contain any mention of the Minsk agreements", — he said to journalists, RIA Novosti reported.
Peskov added that such wording unacceptable for Russia, and the Ukrainian legal bills allegedly contain contradictions.
He said that the President of Ukraine Petro Poroshenko, who has put his signature under that document, "indicated his consent to the implementation of approved agreements."
"Such a legal contradiction – it has a place. And we state this", — said Peskov.
"There is another bill which is already going in the direction of extension of the special status of Donbass. Here it is an important bill. For the expiration of the previous law on the special status, of course, caused all the concern," Peskov said.
Comments
comments