Two $2 thousand from rental apartments and lands with the tigers. After fleeing the Russian offensive of the rich Klimenko in Ukraine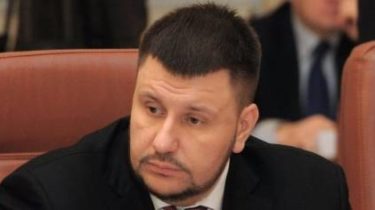 Real ex-Minister of incomes and fees Oleksandr Klymenko, which was arrested by the military Prosecutor's office of Ukrainebrought the fugitive the incredible income.
This is stated in the story TSN.19:30.
Only one luxury apartment renters paid per month 1,5-2 thousand dollars.
And Klimenko, only in the capital the cave was 87 luxury apartments.
All were arrested 154 properties.
Among the arrested real estate of the 17 estates in Kozyn.
While the accomplice Yanukovich is hiding in Russia, in Ukraine it would not hurt to build your Empire, some houses in process of erection.
In addition to real estate, tens of cars and thousands of rail cars, a controversial former Minister owned a hunting complex a hundred miles from the capital, where he was kept bears and a few tigers.
See also:
Searches in Ukraine gave grounds to arrest the foreign accounts Klimenko – the police
Key structure of the Empire Klimenko is a group of companies "unison" and the Bank with the same name.
Assets that remained in the group "unison" was arrested. It was also blocked 5 MLD USD.
According to military Prosecutor Anatoly Matios, "unison" Klimenko legalized stolen. While he was in office, withdrawal of funds to accounts in Liechtenstein. It is there now beleza frozen assets worth about 20 million dollars.
Its assets ex-Minister Yanukovych leads from Russia, where hiding from the investigation.
In addition, he manages to answer the charges and called the seizure by the raiding.
Irina Markevich, Valery Situk, TSN, 1+1
Videose seized property Klimenko will be transferred to the National Agency for asset management
TSN. 19:30
Yesterday, 20:07
Facebook

VKontakte

Google+

Twitter

Viber
Recall that all seized property Klimenko, according to the court, referred to the National Agency for the management of assets derived from corruption crimes. Re-registration has already begun, but how much time is needed for re-registration of all property in the Agency can't even imagine.
By the way, in Ukraine of the Minister of revenue and duties of Yanukovych are accused of theft of state property in especially large sizes. In 2015 he is on the international wanted list.
Comments
comments