Migration mood: Ukrainians return from earnings and invest in their country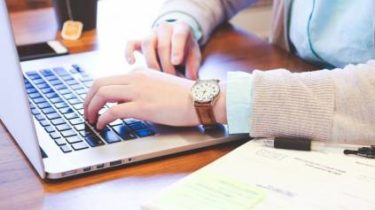 Every second Ukrainian wants to work abroad, and their migration intentions respondents explain hope to obtain the best conditions for life. Every tenth wants to leave because of lack of security, bad medicine or non-transparent conditions for doing business, according to a story TSN.19:30.
However, enough of those who have already visited to work, but returned home. 20 years of wandering has Basil Popescu, who now has his own cafe in his native village. To work he left immediately after the service in the army – to find at least some work in the early 1990s was difficult. Earned first, built a house, then pizza, and now gives employment to his children. "The way I was, where we lived, how they slept, ate – I wouldn't want them to have," admits the man.
Videocontest those wishing to leave Ukraine to work abroad increased by 5%
TSN. 19:30
Yesterday, 20:41
Facebook

VKontakte

Google+

Twitter

Viber
Serhiy Matyushenko has lived in Denmark for 12 years. He had a diploma of higher education, but had to earn money by simple work. "The furniture was worn, cleaned, is carried. I did everything I could find" – he admitted. In parallel, the man possessed the training and returned to Ukraine with the second higher education.
See also:
Ukrainian migrant workers for the year from Poland home listed 8 billion zlotys
The owner of the it company Michael Bevz appreciated the advantages of foreign companies, but also to return wanted. "A migrant to be not very good," he acknowledges. Ukrainians, in his opinion, should be guided by Western standards, but to live and earn at home. "There's more focus on the fact that people have a balance of work and life and was happy. And it's true – at 5:00 o'clock they go home – what I wanted here. Not working long hours because productivity falls," he explained.
Solely foreign standards of life is sad, and programmer Alexander Horses. "When you know that your child will go on the bike, it won't be confusing, because there is a General culture of driving. Medicine you can trust, teachers who are experts, teachers who give you recommendations what to do at home with your child. You know, everything as it should be. But we still live in coal country – in the NINETEENTH century," he said.
See also:
Ukrainian migrant workers transferred from Germany to his homeland of 56 million euros
Daria Sitnikova has received a degree in Economics, worked in Kyiv, however, dropped everything and went to Berlin for a new life. "I decided that if to change, to change everything," she confessed. The woman retrained to be a makeup artist for several years have built their client base and now includes up to a third of those, according to opinion polls, to return to Ukraine not planning to. "If a person wants to earn more, can blame him? It is a global process, people will always look for where there is better pay, and this will do nothing," – said the sociologist Alexey antipovich. Whatever, but the migrant workers while the main investors of the national economy.
According to the website for job search Rabota-Evropa.com there are more than 33,000 current vacancies across the whole of Europe. Such current offers advertise employers from all over Europe. They are looking for is Ukrainian or Russian-speaking employees in your company. The greatest number of current vacancies for Ukrainians are in Poland and is 15301 throughout the country. In the Czech Republic, this indicator reached 7891 jobs, in Germany there are 1667 jobs for our citizens, and in Austria and England this figure is respectively 823 and 575 current vacancies.
The correspondent TSN Valentine Goodness
Comments
comments