The Chairman of Transparency International is out of Commission NACP through the controversial appointment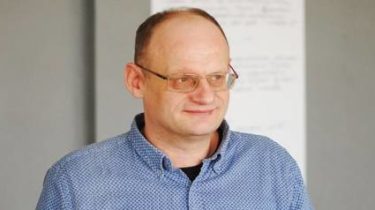 Today, 10 October, Chairman of anti-corruption organization Transparency International Ukraine Andriy Marusov announced its withdrawal from the competitive Commission on selection of candidates for the positions of members of the National Agency for prevention of corruption (NACP).
This was reported by the press service of TI Ukraine.
See also:
In Russia began to check Transparency International after a complaint Poklonskaya
The mission of TI Ukraine is not endorsing a number of recent events, including the vote for the candidacy of Alexander Skopich his immediate supervisor Konstantin Vashchenko.
"At least doubts about getting into the NACP and the continued chairmanship of Natalia Korchak, who has sufficient professional expertise and experience for such office, but is close to the politicians from the party "people's Front". Such political bias is unacceptable for the head of the main preventive anti-corruption body of the country", – said the press service.
"Given the fact that one vote makes it impossible to significantly influence the processes in the NACP, and the position of our organization, and the government openly disregarded by the members of the Board of TI Ukraine has made a decision about my exit from the competition Committee," – said he Marusov.
October 10, 2017 Chairman of the Board of Transparency International Ukraine Andrei Marusov declared their secession from…
Transparency International Ukraine published on 10 October 2017.
Earlier, Transparency International criticized the idea of an anti-corruption chamber in Ukraine. International network called on the Ukrainian authorities to establish an independent anti-corruption court as part of legal obligations of Ukraine and its agreements with the EU and the International monetary Fund.
As you know, the decision on the establishment of NACP was adopted by Cabinet on 18 March 2015. After the election of the members of the Commission NACP TH "Transparency International Ukraine" has filed a lawsuit against the Secretariat of the Cabinet of Ministers concerning violations during the elections. The government then held re the selection of Commission members. Andrei Marusov that time was part of the Commission.
The conflict within the leadership of NACP lasts for quite some time. Strife has resulted in mutual accusations of the President Natalia Korchak and his subordinates Ruslan and Ruslan Radetsky of Ryaboshapka of sabotage and insolvency professional.
Radetzky has said that Korczak needs to resign. And she Korczak repeatedly criticized the work of Radetzky. But Vice-speaker of the Verkhovna Rada Oksana Rawfoodist believes that the criticism of Natalia Korchak is part of the plan for the destruction of the NACP.
In the summer a member of the NACP Ruslan riaboshapka after numerous scandals with the head of NACP Natalia Korchak resigned. Korczak was accused of blocking the verification e-declarations.
Comments
comments