A tense Thriller. In Canada accidentally shot the drone of the battle of elk and wolf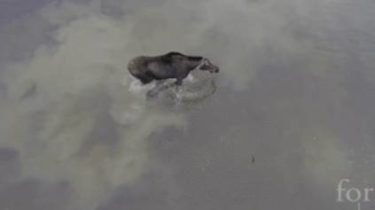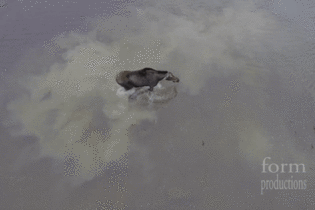 In Canada, a man was caught on camera UAV scene of a hard confrontation with moose and hungry wolves.
Unique footage of Dan Nysted did in Northern Ontario. The camera lens got a moose, which in shallow water trying to catch the wolf.
See also:
Moose in the city: the Ukrainians told the rules of behavior when dealing with animals
The predator bit into the moose's leg and not let go, even when he went deeper. Moose finally managed to break away, but the wolf continued to swim after him.
Earlier, the viral popularity of online videos gathered from the elephant, who managed to repel the attack of 14 ravenous lions. Desperate giant gave the lionesses to attack itself and resolutely repelled all attempts to pounce on him. He even threw down three predators who grabbed him in the back.
Comments
comments