How much is it to cook porridge. The autumn forecasts of the prices for cereals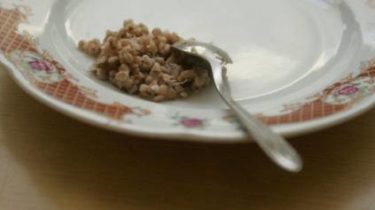 This autumn in Ukraine the most can be more expensive rice because it is imported and the cost depends on the dollar. Prices for other cereals , though will grow, but not essential.
This is stated in the plot program "snidanok z "1+1".
Buckwheat in the average price of 35 UAH per kilogram. Its value is now practically stable. Experts say that its crop, like other cereals, is sufficient, therefore, justification for a significant price increase not. Prices could rise by 5-7%.
With the beginning of the year, the most expensive rice – almost 20%. But this cereal Ukraine imports, so the price of rice depends on the dollar, experts say. The rice may go up. Its average price now is about 20 UAH per kilogram.
Other cereals in the near future will not rise. Since they are all grown in the Ukraine and the crops this year were rich. Economists reason of rising prices for cereals did not see. Corn and barley grains, is now worth about UAH 10 per kilogram. And the cheapest remain barley and millet cereals – about 7 UAH per kilo.
Comments
comments