Battery warm, but not warm. In Ukraine started the heating season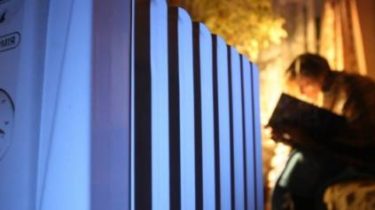 Due to the cold in many regions of Ukraine have already started the heating season. At least, so say local officials. However, while he promised to include the battery only in kindergartens, schools and hospitals.
This is stated in the plot program "snidanok z "1+1".
Officially started the heating season in kindergartens and schools in almost all regions of Ukraine. Including in the capital since 9 October. However, to warm up the students had not yet – the heating is switched on gradually.
But in the hospitals of Kiev not keep warm, although the heating is working. The battery itself is 20 degrees. But after a few steps the temperature drops to 15 degrees. Cloak, do not hesitate to drop neither the doctors nor the patients. To get warm and go outside in the sun.
Before the end of this week to turn on the heating in schools, kindergartens and hospitals promise in the whole Ukraine. But if the air temperature drops to +8 degrees, will accelerate the beginning of the heating season and in homes.
Meanwhile, weather forecasters predict the cold snap closer to the weekend.
Comments
comments