In Ukraine officially launched the pension reform. The basic nuances of innovations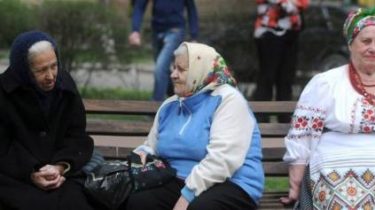 In Ukraine officially launched the pension reform. Today, October 11, entered into force a lawthat October 3 was made by the MPs.
This is stated in the plot of TSN.Ranok.
According to the document, the minimum pension in Ukraine increased – now it is 1452 UAH (for those who have sufficient experience). To modernize (improve) the payment retroactively from October 1, promise almost 9 million Ukrainian pensioners – the extra money must pay before 25 October.
Working pensioners the pension to reduce not. That is, will pay 100% of the pension, instead of 85%.
The retirement age is not increased, but changed insurance experience. He is now 15 years, from 2018, will rise to 25 years, and after 2028 will grow right up to 35 years.
Innovation reform – the ability to buy insurance experience: one year will cost nearly 17 thousand UAH.
The law also provides for the cancellation of 2018 special pensions, for example, for civil servants, judges, scientists. They are transferred to the General system charges.
In addition, revoke the appointment of the pension for years of service. An exception is made only for the military and security forces.
Read more about innovations of the pension reform read on Dnia this link.
Comments
comments