"Just helped": in Australia a woman with his bare hands returned the shark back into the sea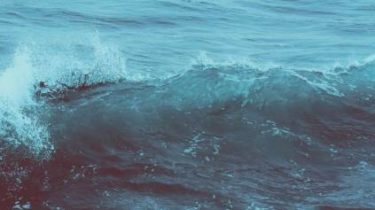 A resident of Australia Melissa Hatheyer bare hands back the shark into the ocean with a beach pool.
About it reports The Daily Mirror.
See also:
In the USA the shark "helped" the police to arrest the suspect
Hatheyer works as a real estate agent. According to her, she did what usually does in the office, moves those in need of a new home.
Hetaer swam in the morning in the pool in the suburb of Cronulla in Sydney's South. In the video, which was made by the daughter of the woman, is seen as Hatheyer fearlessly swim next to the shark.
Subsequently, the woman raises her arms, takes to the edge of the pool and throws it back into the ocean. The people who are watching, loudly support it.
Now the woman has become very popular. Write about it in the media and invited to take part in the morning show.
Melissa said: "I drove her aground, then caught it, threw it back and saved her."
On the enthusiastic comments of the presenter she said, "I was (scared). Just thought she was trapped in this rock pool, and I had to help her".
"I'm a real estate agent, my job is to help people move into their ideal home. I just helped the shark to move to the ocean", she added.
The Agency has also shared this video and added to the entry hashtag #topicname.
We will remind, recently off the coast of Florida fisherman took out from the water on the shark itself. He managed to get to shore, but the shark did not want to let go of their prey. Now social media users argue: is it ethical to kill a small shark.
Comments
comments