Founder "trade, Commodity" lived in an apartment with tattered Windows and went on the bus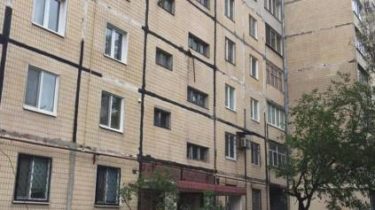 Founder and Director of the company "trade Commodity" Vadim Maiko, through the structure who allegedly purchased at inflated prices of fuel for the Ministry of defense of Ukraine, lived in one of the buildings Kamenka, Dnipropetrovsk region.
As the correspondent of TSN, flat, window which was dingy, located in a residential area of the city away from the premises of the company on the other side of the Dnieper.
Neighbors who witnessed the search, said that initially took security forces for collectors, because they could not imagine that Maiko is the founder and Director of the company. According to them, they saw a neighbor in the queue for a minibus.
See also:
"Three criminal cases in the Russian Federation". Poltorak assured that one of his suspects in the theft of the Deputy's nowhere to run
In the house were broken doors in the vestibule and the apartment Maiko. This angered the people.
We will remind, the office of the "trade, Commodity" found in Kamenskoye in the usual "Khrushchev".
See also:
"Hands cut off". Poroshenko reacted to the detention in the case of theft of the millions in the army
11 Oct 2017 detectives NABOO under the procedural guidance of prosecutors of SAP carried out a number of searches, in which on suspicion of involvement in the crime at the time of purchase of fuel detained two officials of the defense Ministry. Pre-judicial investigation on these facts the detectives NAB began in September of 2016. Detained the Deputy Minister of defence Stepan Poltorak and Igor Pavlovsky, Director of the procurement Department Vladimir Gulevich. The investigation revealed that employees of the Ministry of defense in collusion with representatives of commercial enterprises agreed to purchase fuel at a higher price.
Comments
comments