In Ukraine is rapidly becoming more expensive milk and dairy products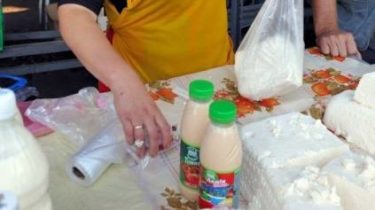 For the year milk jumped in price more than on 30%. Only with the beginning of autumn among dairy products, the most expensive butter – plus 3.5%, which is almost 5 UAH. Milk, cheese, and sour cream increased in price a little more than 2%.
Such data are cited by the State statistics service, says the plot of the program "snidanok z "1+1".
Home sellers of dairy products claim that their prices are not changed until the end of the year will not grow. But sellers who sell milk to factories, recognized, prices since the beginning of autumn has raised:
"It is not up to us, and from cows. Already less food, animal feed, and the price of the other. Mostly autumn the rise in prices is coming."
Experts confirm this. Because after cows are transferred to winter maintenance, they start to give less milk. For this is the cost for the products grows in the autumn. Among other reasons for the rise in price of milk, experts call decline, rising feed and energy.
Comments
comments