Overdone. In Ukraine, more expensive products, because they are actively exporting abroad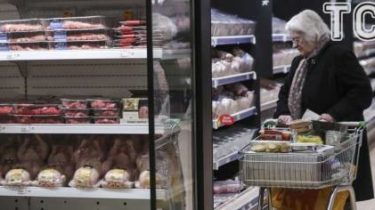 The rise in prices of products in Ukraine is because of lack of supply and competition. After all, domestic manufacturers began to increasingly focus on overseas markets where they can earn more in currency.
Prime Minister Vladimir Groisman predicts the improvement of the situation with prices in the next year. This he was assured the air of "channel 5".
"I'm in 2018, the prices look more optimistic than it was in 2017. Now I do not see any prerequisites to that something will grow. We had the growth of prices for vegetables, fruits, because the country was not sufficient crop. Why have prices risen? Because we have become a country that exports, started our food to sell abroad, and there to sell for hard currency," – said the head of government.
See also:
In Ukraine is rapidly becoming more expensive milk and dairy products
Groisman added that the rise in pork prices is also associated with outbreaks of African swine fever and, accordingly, a reduction in the number.
"But now on live weight – I constantly analyze is the reduction in the price. For example, pork is the season of October-November," – said Groisman.
Earlier it was reported that prices for chicken in Ukraine also jumped due to increase in exports.
Comments
comments