This year Ukraine needs more than 70 billion hryvnia for payment of grants – Ministry of social policy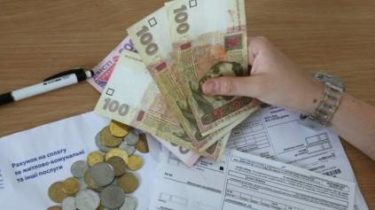 Ukraine needs more than 70 billion UAH to pay subsidies this year.
This was stated by Director of the state social assistance Minsotspolitiki Vitaly muzichenko, reports "Mirror of week".
According to Muzychenko, to start the new year without debts Ukraine will be able only in case, if in the next two months funding of grants will be increased by UAH 10 billion. That is actually to pay for the subsidies this year should be more than 70 billion UAH.
See also:
In Ukraine continues the process of preparing for the monetization of subsidies and reject her "wealthy" recipients
"Next year's budget stipulates that subsidies from the state Treasury will spend 55 billion UAH. However, how justified is this figure hard to judge. First, we still don't know what the price of gas, consequently, the cost of heating. Second, we still do not know the number of people applying for subsidies during the next heating season", – said the author.
At the same time, it is estimated the Ministry of social policy, real income growth this year was 35%, so the number of grantees should be reduced by about 10% to 5-5. 5 million families.
We will remind, the social security authorities will determine the size of the subsidy twice per year and take into account the different periods of the income of citizens. In particular, the heating season starts October 1, will take into account the incomes for the first half of 2017. And for the summer of computation of the grant (may 1) – revenues for the second half of this year.
Videosignal subsidy for utilities calculate next week
Money
26 Sep, 09:41
Facebook

VKontakte

Google+

Twitter

Viber
Comments
comments