Oil prices rose because of the statements trump on Iran and attack Iraq on the Kurds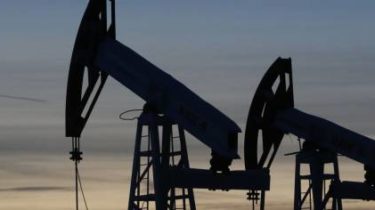 On the morning of Monday, October 16, increased the world price of oil.
As the newspaper writes the Prime, concern of traders was caused by statements of the American President Donald trump on the Iran nuclear deal and the situation in Iraq.
See also:
Iran has declared its readiness to deliver oil products through Ukraine to the EU
"As of 8 a.m. the cost of the December futures for North sea Brent oil rose by 1.05% to 57,77 per barrel, the price of November futures on WTI increased by 0.82% to 51.87 USD per barrel", – stated in the message.
It is noted that the unrest in the middle East around oil-producing countries create market concerns about possible supply disruptions. So, on Friday U.S. President Donald trump in an address to the Americans refused to officially confirm to Congress that Iran adheres to the agreement on the nuclear program, but did not at the international level to challenge the compliance of Iran with agreements.
The US President also said that the White house would work with Congress on the "serious shortcomings" of the international agreement with Iran, and promised that the US will impose against Iran new sanctions for supporting terrorism.
"If it turns out that Iran violated nuclear deal and the trade agreement is revoked, it will be the strongest catalyst for growth in oil prices", – said in comments to Reuters Advisor on securities Wealth Advisers ASR Shane Chanel.
See also:
Russian occupiers of Crimea are stealing gas from the continental shelf of Ukraine in the Black sea
In addition, on Monday the security Council of the Iraqi Kurdistan announced the advance of Iraqi forces and Pro-government Shiite militias, "al-Hashd al-SHAABI" in Kirkuk to capture a military base, oil field and to establish control over the city. In Iraqi Kurdistan, on 25 September held a referendum on independence, which the Iraqi authorities declared illegitimate.
Another factor in the growth in prices is called the reduction in the number of drilling rigs in the United States. According to the American oil and gas service company BHGE, for the week ended October 13, the number of drilling rigs in the US declined by almost 1%, to 928. In annual terms, the number of installations decreased by 389 units, or 1.7 times. The number of oil rigs decreased by five, or 0.67 percent, to 743 units.
Comments
comments