The wringing hands and torn coat: in Kiev began investigation into the actions of the patrol in the arrest of women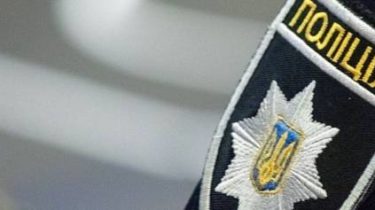 In the Metropolitan police started investigation of the actions of the patrolthat the detention of women in Kiev, wringing her hands.
This was stated by the head of patrol police Department Eugene Zhukov in Facebook.
He also released a video of the arrest.
Video patrol several times asked a woman to produce a driver's license for preparation of the resolution on violation of traffic rules. The woman refused, motivating it with that previously presented a certificate to another patrol.
Videoplease broke his arm the owner of the car while trying to check her documents
TSN. 19:30
Today, 20:04
Facebook

VKontakte

Google+

Twitter

Viber
Subsequently, the woman got in the car, but the patrol dragged her by the hand, referring to willful disobedience to militiamen. After that, he grabbed her hands and handcuffed him.
The head of the patrol police of Kiev Yuri Zozulya believes that a patrol officer who broke a woman's hand during the arrest, will not be suspended during the investigation.
During the investigation, be checked, he's been in such a situation there was abuse, he said in comments to the Ukrainian truth.
The head of the patrol of the capital also noted that before the arrest, the woman refused to produce documents, then the patrol said that "she will be detained in accordance with article 185 of the Cao, as it makes their actions of disobedience to police officers".
Are you guys serious??? When people reordering t lie to each other for their own benefit??? Get your crown and …
Published Yevgeny Zhukov, 16 Oct 2017
"They were warned and decided to delay. This corresponds to the law. But the question is how they did it. They did not quite accurately," said Zozulya.
In addition, according to him, militiamen during detention "no procedures had not violated".
"But the question is how strictly to influence them through their actions during the detention, we will decide in the course of an official investigation," police added.
Earlier the woman's husband Lyubomir Vasilev wrote in Facebook that the police during the detention broke the arm of his wife and also posted a video of the arrest.
Attention!!! Urgent!!! Detained a very dangerous criminal!!! Neophoca, and in fact all those COPS and DEBRIS will continue to…
Published Lyubomyr Vasylyev 14 Oct 2017
According to him, militiamen broke up a coat and scratched the car of Oksana. He argues that the police did not introduce themselves and did not show identity.
We will remind, rain in Kyiv on the roads rapidly increased the accident rate. In particular, on the eve of a high speed car went off the overpass. The driver and child who was in the cabin, survived, they took the ambulance. According to police, the driver probably was speeding on a wet road.
Comments
comments