"Peaceful demonstration is an important element of democracy." Poroshenko reacted to the events in Central Kiev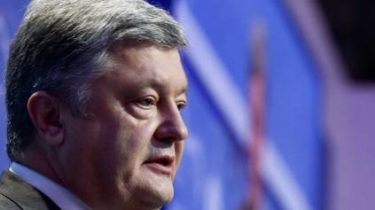 Ukrainians have the right to protection of their rights and a Declaration of demands to the government during peaceful demonstrations.
This was stated by President of Ukraine Petro Poroshenko.
"I think that peaceful demonstration is a crucial element of democracy. And I am sympathetic to the shares and with respect to their participants," he said.
Poroshenko also appealed to law enforcement agencies with the requirement to ensure the peaceful nature of the action, and also urged to take responsibility of the organizers.
"In any case we cannot allow irresponsible politicians have repeated the tragic events that occurred on 31 August (2015 – approx.ed.) which led to the deaths of four national guard", – said the head of state.
In addition, the President noted that his legislative initiative on the abolition of immunity of MPs, judges, judicial reform in General resonated with the participants of the action at walls of Parliament.
"I am glad that my initiative has found a response in the hearts of people, and the organizers of the shares," he concluded.
We will remind, today in Kiev, the representatives of different political parties protest outside the Verkhovna Rada for political reforms. The government quarter was blocked by guards, as a result, traffic has overloaded several adjacent streets.
Comments
comments