Protesters began to set up tents under the Rada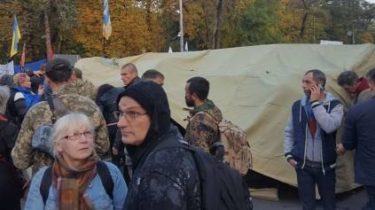 In the center of Kiev near the Verkhovna Rada began to appear tents.
This was announced on his page in Facebook the journalist Christina Berdinskikh.
The protesters set up the first tent near the Parliament. UPD. Already a few tents worth
Published by Kristina Berdynskykh 17 Oct 2017
According to eyewitnesses, after between police officers and protesters clashedduring which several people were injured, the police began to ignore activists with a tent on Constitution square in front of the Parliament.
Recall that today, October 17, in Kiev representatives of different political parties protest outside the Verkhovna Rada for political reforms. The government quarter was blocked by police officers.
Comments
comments