Rosenblatt boasted that the period of a measure of restraint expired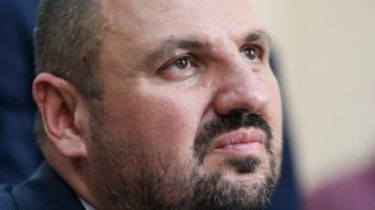 October 16 over the term of a measure of restraint to the people's Deputy Borislav Rosenblatt, whose colleagues in Parliament in summer lifted the immunity.
Rosenblatt noted that it is not going to run away and to cooperate with the investigation.
"October 16, 2017 over the validity of measures of restraint against me. However, in order to prevent possible dirty insinuations, some media reported – and continue to contribute to the transparent and objective investigation, as he did all the time," wrote the Deputy.
Note that the measure of restraint provided for the wearing of an electronic bracelet, restriction of movement within Kyiv and Zhytomyr, and a Deposit of 7 million hryvnias.
We will remind, in June the National anti-corruption Bureau of Ukraine opened the scheme for the extraction of amber, which involved the people's deputies Rosenblatt and Poles. Under the guise of restoration in the Zhytomyr region planned actual amber extraction and subsequent implementation through an offshore company where the founder was the sister of Rosenblatt.
The amount of bribes received in the case, more than 300 thousand dollars. On June 19, detectives NAB arrested the security guard of MP, which was still in the "Block of Petro Poroshenko", Borislav Rosenblatt during receiving a bribe of 200 thousand dollars. In October the suspicion with the guards of the MP removed.
Comments
comments