"I disparagingly refer to him". Parasyuk commented on the fight with Geletey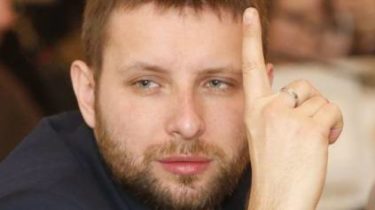 The extra fractional people's Deputy Vladimir Parasyuk commented on his fight with HUGO chief Valeriy Geletey.
The politician stressed that especially with the head of Department of state protection is not familiar.
"You see, I have my own emotions. Because of this man hundreds of volunteers killed in Ilovajskij boiler, and believe me, I do him scorn. People like that should all be in prison," said Parasyuk on air "24 channel".
See also:
"There was one push and verbiage". Geletey commented on the fight Parasyuk
He added that he did not start the conflict first, and geleta allegedly defamed his honor.
"I am not the first to start, but if he's already got me hooked and have already switched to some person and trying to defame my honor and dignity, and the honour and dignity of my friends, so I'm going to answer", – concluded the Deputy.
We will remind, in the afternoon of 17 October, under the Parliament building in Kiev between Parasyuk and Geletey was a fight. Politician and official has a verbal argument, and the people's choice went to the use of force – pushed Geletey.
Comments
comments