The Venice Commission rejected the Parliament the draft laws on anti-corruption court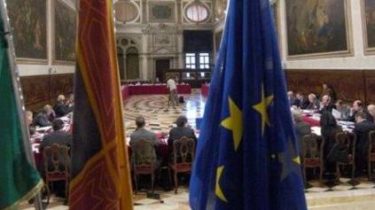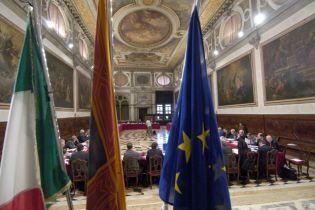 The Venice Commission rejected both of the bill relating to anti-corruption court.
This was announced by the speaker of the President Svyatoslav Tsegolko on Twitter.
The Venice Commission adhisila both Zak-ti Antikor court. Please naprawa new Parliament, taking into account recommendations – P
— Svyatoslav Tsegolko (@STsegolko) 17 Oct 2017
"I ask the Parliament to develop new, taking into account the recommendations", – said Petro Poroshenko.
The speaker Andriy Parubiy said at a conciliatory meeting of the Parliament, the President must submit his version of the draft law. He added that when the appropriate presidential document to be registered, the Verkhovna Rada will consider it.
The bills providing for the establishment of an anti-corruption court, was sent to the Venice Commission for expert appraisal.
Earlier it was reported that the Venice Commission supported the creation in Ukraine of an anti-corruption courtunder the Law "On judicial system and status of judges". To Parliament there were two bills – No. 6011 (attribution Oksana Rawfoodist and Ivan Krulko) and 6529 (attribution of Sergey Alekseev). The Venice Commission has critically commented on both.
Comments
comments