The head of the Pension Fund explained why the "unfair" pension supplements differ in several times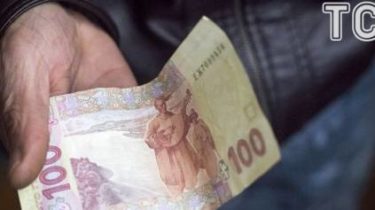 In Ukraine, 11 October launched the pension reform. However, current retirees modernized (increased) pension retroactively from 1 October. Immediately there was a lot of criticism, because someone added only 100-200 UAH, and someone – a few thousand hryvnia.
The Chairman of the Board of the Pension Fund of Ukraine Oleksiy Zarudny live "Sedanka z "1+1" said that the recalculation is carried out individually and it depends on several factors.
See also:
"I transferred two pensions". Shocked large co-payments retirees are calling the "hot line"
"Prior to the adoption of this reform in the pension system was a situation that someone had a great experience, some small, some large salary, a small problem, but they all received essentially the same minimum pension. And that with the adoption of this law, we restore the differentiation of pensions. That is an individual approach depending on how much experience is one factor that affects the size of pension. And second – what was the salary. Each individual would be the amount of the pension. It is on this principle were made recalculation of pensions. So someone got promoted, someone less, but all of these increase depend on how people worked and how much he paid contributions to the Pension Fund," – said the official.
Videogame of the Pension Board, spoke about the key changes in pension legislation
Snidanok 1+1
Today, 11:02
Facebook

1

VKontakte

Google+

Twitter

Viber
All pensioners will receive "letters of happiness" on increasing pensions.
"Soon, somewhere towards the end of the month, all pensioners who were made the conversion, will receive a written notice, which will specify the amount of the pension, the calculation of the pension, the factor of seniority, the coefficient of earnings. And they can see why and how the increased pension payment. This is because each individual allocation and a lot of questions," said Zarudny.
The full interview with head of the Pension Fund Alexei Zarudny read on Dnia this link.
Comments
comments