Parliament gave to the discretion of the KSU bills on the withdrawal of immunity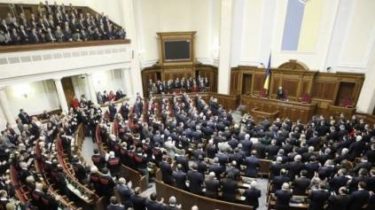 The Verkhovna Rada by majority vote supported the decision to include in the agenda and to direct the conclusion of the constitutional Court of Ukraine the draft Law on amendments to article 80 of the Constitution of Ukraine (re immunity of people's deputies of Ukraine).
For the presidential draft law (decree 7203) voted by 336 deputies.
The document provides for withdrawal of immunity of deputies in 2020.
An alternative project (the decision 6773) members of Parliament also supported – 328 votes.
The morning session was closed by the speaker Andriy Parubiy.
Comments
comments