The court allowed to recover from "Gazprom" for the benefit of Ukraine 171 billion hryvnia – the Minister of justice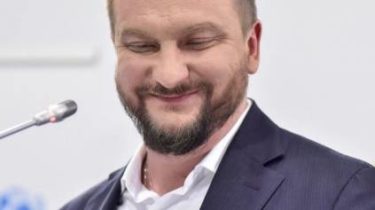 The economic court of Kyiv satisfied the petition of the Antimonopoly Committee of Ukraine and Executive service of the Ministry of justice and changed the method of execution of the judgement on collecting with "Gazprom" penalty in 171 billion.
"Simply put, if still it was possible to recover only the means of "Gazprom", located in the banks, but now the penalty applies to all assets of the debtor. According to procedures, this decision must be published in a few days", – wrote in Facebook the Minister of justice Pavel Petrenko.
Recall that in January 2016 the Antimonopoly Committee of Ukraine fined PJSC "Gazprom" to 85,9 billion UAH for abuse of monopoly position on the market of transit of natural gas Ukraine. Then this decision was confirmed several times by the Ukrainian courts. Once again 22 February the Kyiv appeal commercial court upheld the lower court's decision to confirm the penalties from "Gazprom" of a fine, which has grown to 171,932 billion hryvnias at the expense of penalties for his failure to pay.
Later the Economic court of Kiev under the claim of the State Executive service of Ukraine decided to collect 79,877 million hryvnias of dividends of CJSC "Gaztranzit" (partly owned by Russian Gazprom) in the framework of the enforcement of PJSC "Gazprom" penalty of the Antimonopoly Committee of Ukraine.
It was also reported about the arrest of shares of "Gaztranzit", belonging to "Gazprom".
Note that the Russian "Gazprom" and "Naftogaz Ukraine" owned by 40,2174% of shares of "Gaztranzit", 19,5652% of the shares of the Turkish company Turusgas.
Meanwhile, the court has forbidden to charge "daughter" of "Gazprom" 80 million in favor of Ukraine. But Gazprom has terminated the agreement with its subsidiary company, the shares of which were arrested Ukraine.
Comments
comments