The auditors announced a multimillion-dollar illegal expenditures the organizers of "Eurovision"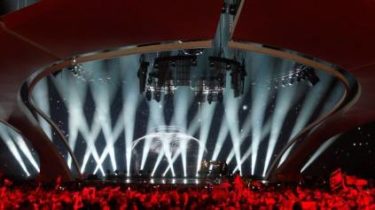 Gosudarstva conducted an audit at PJSC "national public broadcasting company of Ukraine" for the period 24 may to 16 August this year on behalf of the Prime Minister of Ukraine Vladimir Groisman.
This is stated in the message Department.
See also:
Logo of Ukrainian "Eurovision-2017" won the famous competition design
The auditors stated that they failed to prevent illegal expenditures totaling UAH 2.8 million to the discovery of excessive volume of services provided that were planned by the performers to provide "NSTU" and was not carried out on account of PJSC "NSTU" and was not paid.
Also established facts of illegal expenditure and losses of PJSC "NSTU" funds totaling 8.6 million UAH, irregularities in accounting and procurement, totaling 468,7 million hryvnia.
Auditors found that without their own opportunities to provide services in accordance with the terms of the agreement, some of the winning bidders were attracted by subcontractors at a lower price , and the like. For example, one of the enterprises carried out the purchase and rental of metal detectors in the amount of UAH 1.2 million just after winning the tender, leaving them out for two weeks PJSC "NSTU" already over 2,7 million hryvnias.
"You should pay attention to that half of the money spent (250 million UAH 522 million UAH) is directed to foreign companies, which is almost impossible to verify", – stressed in the Department.
During the audit it was resolved (compensated) violations for a total sum of 2,1 million UAH. The audit materials auditors gave to law enforcement agencies, which "will give a proper assessment of the actions of individual officials of PAO "NSTU", which was responsible for the organization and holding of the song contest "Eurovision-2017".
We will remind, in April the scandal surrounding the "Eurovision": the capital's businessmen has submitted to the NEB of the complaint to the organizers of the song contest, the carriers said that the tender for the transportation of equipment from Europe to 200 trucks was won by the firm who proposed the highest price.
Comments
comments