Groisman considers possible economic growth to 7% in 2018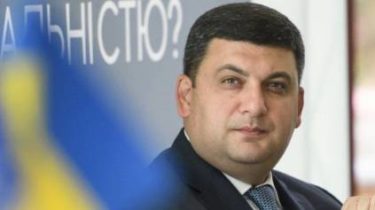 Prime Minister Vladimir Groisman allows for increased economic growth forecast from 3% to 5-7% next year.
The head of government said at a meeting of the regional development Council in Kiev, reports UNIAN.
"We expect economic growth of 3% … But I'm sure this figure can be increased up to 5-7%", – said Groisman.
According to him, next year, according to the forecast, the Ukrainians will receive a total of 170 billion more in wages compared to 2017.
"What is 3% growth? This is on 402 billion UAH more products that will make the national economy … of this amount, approximately 170 billion UAH – a salary of Ukrainians", – said the Prime Minister.
See also:
Like in 2018 will increase wages and the subsistence minimum. Government forecasts
We will remind, recently the Ministry of economic development and trade has published a consensus forecast. Experts surveyed by the Ministry forecast GDP growth of 3%, inflation at 8% and the rate of 29,55 UAH/USD. at the end of 2018. Meanwhile, at the end of this year GDP growth will be 1.8%, with inflation at 12.2% and the exchange rate of 27.9 UAH/USD.
In 2019 and 2020 economic growth may reach 3.6% and 4%, inflation – 5.9% and 5%, meanwhile the rate of 29.9 UAH/USD. and 32 UAH/USD.
Comments
comments