"A clown, a jester." Kadyrov responded to the charges of attempted Mosiychuk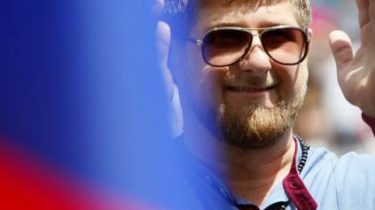 The head of Chechnya, Ramzan Kadyrov, said that the organizers of the bloody assassination of the Deputy of Parliament Igor Mosiychuk is located in Ukraine.
This is reported by RIA Novosti.
"In Ukraine, Deputy Mosiychuk blew up and made noise: Chechen Republic, Kadyrov trail and the like. A clown, a buffoon. We care about him not. We have long forgot it," – said Kadyrov.
"He showed what he's capable of shooting a portrait of Kadyrov", – said the head of Chechnya.
See also:
Injured during the attack in Kiev Mosiychuk was transferred to another hospital
According to him, he fulfilled the role assigned to it and began to interfere with someone, and about the Chechen trace started talking, to distract the attention of the West from Ukraine.
"Now it has become unnecessary to someone or some organization, there are in fact dozens of them. Wow what a coincidence: when talking about Ukraine, about its leadership — there is an attempt on this feature – and all trace of Chechnya, Kadyrov. Now this is more the West will be to write Europe, and it will be interesting", – said Kadyrov.
See also:
Law enforcement authorities announced the release of a deadly terrorist attack in Kiev
Comments
comments