In Kiev it will be foggy, drivers are advised to reduce speed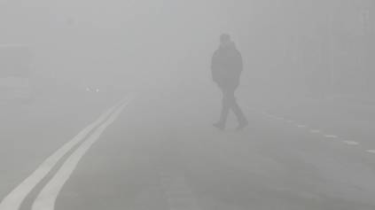 On Saturday in the capital expected fog, visibility of 200-500 m, and on Christmas day projected rain with sleet, the press service of Kyiv city state administration, citing data from the meteorology center.
7 and 8 January in Kiev will be cloudy, without precipitation. However, on the night of 7 January expected a little rain, sometimes with sleet, fog in places, the wind South-West changing to North-East of 5-10 m/C. night Temperature on January 7 2-4°, in the afternoon around 5° C, and at night January 8 – 1-3° frost, in the afternoon of 0-2° Celsius.
See also:
The fog is like milk and mud. Bad weather helped the Ukrainian fighters partly to clear the field
Comments
comments