Drunkenness and murderous quarrels. The gunman said, why run away from "his" and what was on Ukrainian positions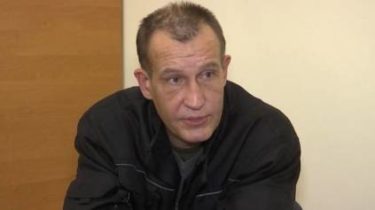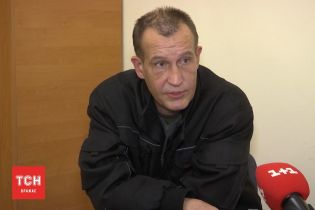 In Minsk, negotiations are continuing on a new phase of exchange of prisoners, which could take place in February or March of this year. Before the exchange, which took place in December last year, TSN spoke with one of the swapped fighters. Andrew Zasoba nicknamed "Lenin" – the former miner. Work experience – 22 years. A Resident Of Gorlovka. In the summer of 2014 he went to fight against the Ukrainian army, he said, of despair and lack of money. Got in detachment – third number. In the fall of 2017 between fighters of his division, a quarrel arose, which ended in the death of two of them. Running away from a conflict situation, "Lenin" went to the Ukrainian positions. The story of "Lenin" about the everyday life of the separatists on the front lines – how the atmosphere live on the other side of the demarcation line:
Videobasic "Lenin" told how the quarrel between separatists ended in double murder
Andrew Zasoba nicknamed "Lenin" – the former miner. Work experience – 22 years. A Resident Of Gorlovka. In the summer of 2014 he went to fight against the Ukrainian army. After the arrest, TSN was able to talk with the gunman and asking what the atmosphere live on the other side of the demarcation line. In December in the framework of the exchange Zasobu returned on uncontrollable the Ukrainian party of the territory.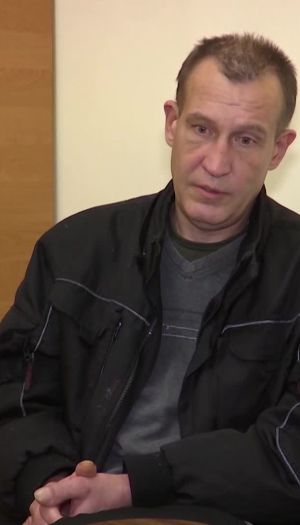 ATO
Today, 15:08
Facebook

VKontakte

Google+

Twitter

Viber
"Zasoba Andrey, worked at the mine for 22 years. The mine closed, work in town, live not for what the money went. There was a place in the "manometre" – got in. Then six months of ground in Torez. It showed what it was, and explained everything.
Sent somewhere on 2 November to build a new position, somewhere in the vicinity of the airport. I and another 5-6 people came. By evening, reinforcements arrived – 3 people new, I even don't know their callsigns. They started to celebrate your arrival, drinking alcohol may not only not know, have not seen. Called a couple of people of ours, they didn't like that we on its own. Then they did not like Roma Bekshaev, Oriental appearance is not liked.
(They) Drank, went out, dragged him out of bed. We were told to lie. And the eldest on the position of said "don't touch, so it should be all right." Did he (Becchio) "dark" beat. He came, she lay down again. Said, "all that lie here." They returned to where walked. Then two came out and began to speak – we now even go out. The elder tells them – only to get there and back. And then started they started talking, maybe we won't even back, you want to walk, you want – do not walk, then so will we. And the incident occurred.
See also:
"They knocked out with pliers." Released the fighter of "Azov" told about the torture of militants "DNR"
We were told to close and not to leave the dormitory. For the sound, I determined, followed by two blows with a rifle butt. This older they failed and decided to choose a new commander, because the one they did not like.
Here when I heard they "Teach" already "removed", or how you say it. And we sat down and began to say that this (older) is already there, let the new leader to choose who will command us. I think quite the madness started, like in the cartoon some. (One of ours) came and said – what are you doing, let's kind of help he'll call. They – none of your business, now is gone, come back. Under the threat of guns with stoned people say – it's scary.
Night never released, did not allowed to chat, no call, nothing. In the morning, when I came out, I say pour yourself some tea and think what to do. I – what happened? They're your boots under the chair rests, you beat him, you got here. I asked where the "Firefighter", said can not look, it is not. They chose a senior, decided to attach conditions, to put the defenses and demand regime change in the platoon. Say you have time left, because it is already morning. To the extent that all of us fail, because "one less, one more".
See also:
Poroshenko has pardoned a woman to extend the process of exchange of prisoners
I went, wanted "back" call, but it did not. And so it came to Ukrainian checkpoint. Obviously, there is no tea was tea with something apparently. The beginning of a little roof to endure. Somewhere deep down I knew that going wrong, but went anyway. And came, saw in the form of machines, where it came from. Say – call senior. No resistance, no hugs – nothing.
You're or there, or there. But where? I had to take two bodies, which I do not have a relationship? I was sober and they are drunk, stoned. I had this to take, to say that I killed them? When I left, I was not stopped. Only on the phone said, if we do not come back, and kill everything. With others, I think it's OK. I think they have afraid even.
That kind of extreme – murder is a rarity, of course. But to sit tight to drink for acquaintance is not uncommon.
By TSN correspondent Oleg Tudun
militants
Torez
DNR
LC
I.
Andrew zasoba
Saw a bug — Ctrl+Enter
Letter to the editor
© Materials
TSN.ua
Leave your comment
Leave your comment
All comments
Always
deployed
Editor's choice
Comments
comments