The militants "LNR" announced "spy" one of the hostages exchanged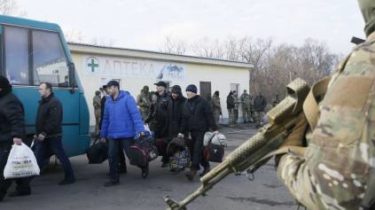 The militants "LNR" accused of "espionage" in favor of the security Service of Ukraine one of the hostages exchanged in the framework of a great exchange on 27 December 2017.
About it report "news of Donbass" with reference to the so-called "Ministry of state security of LPR".
The group claim that a resident of the Landmark Luhansk region Roman Kunchenko has been included in the lists on the exchange and arrived in Lugansk under the guise of a prisoner of war. He was supposed to collect data on doctors, "officials" and "law enforcement" in the occupied territory of the Luhansk region.
See also:
The Ukrainian side gave the rebels a woman in an exchange of hostages
The militants say they "promptly stopped" activities Kunchenko and he was not able to inflict damage. In this regard, the terrorists were not to arrest him, and "expelled" from the occupied territory with an entry ban for a period of 10 years.
Comments
comments