Saakashvili announced a "March for impeachment" on February 4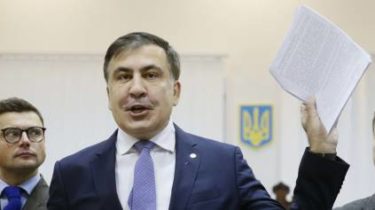 The leader of the party "movement new forces," the ex-President of Georgia Mikheil Saakashvili announced plans for a February 4 new "March for impeachment," which was last held in Kiev on 17 December last year.
He stated in the television broadcast, writes "Interfax".
"February 4, we will gather in Kiev at 12:00. Probably traditionally come from Shevchenko Park, and then there will be a large meeting on the Maidan. We show strength, and show the people there, and plunder the country then we will not" – he said.
Saakashvili intends to make productive use of time of stay under house arrest from 22:00 each day.
Comments
comments