In Kiev the snow-removing equipment in a hurry for private commissions, when whole areas are uncleared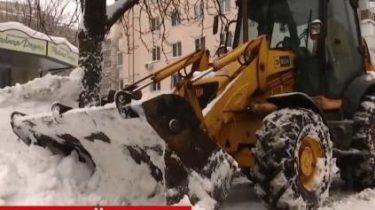 While snowy Kiev is in traffic jams, public utilities manage to make money on private orders to clear the effects of the elements. Officials complain that for rapid removal of the big city they do not have enough equipment, but journalists found "deficient" machine for other things, says the story TSN.19:30.
Residents of the house on Rainbow has experienced an emergency situation – there is a 35-year-old man jumped from the 14th floor. But neither the ambulance nor the police could reach the scene for uncleared snow on the roads. The problem with snow on the roads is inherent in all areas of the capital – the drivers stalled, pedestrians can barely move through the snow. "Feet wet, I fell down already three times, the feet are turned out! Terrible," complain the people of Kiev.
Videots found on a private call, snow removal equipment, the lack of which officials said
Kiev suffer because of uncleared roads and pavements. The snow-covered city stands in traffic jams. Officials complain that for rapid removal of such a large city they do not have enough equipment. And at the same time, TSN found the same technique on a private call.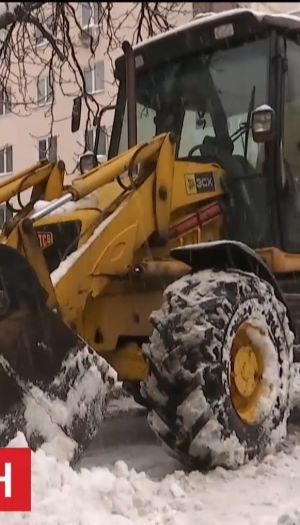 TSN. 19:30
Yesterday, 20:19
Facebook

VKontakte

Google+

Twitter

Viber
Cleaned only the main paths and courtyards except for luxury homes. But if near the house the powers that be on Grushevskogo 9-A removed, right behind the barrier people get stuck in the snow. For half a day of travel to Kiev, the journalists saw the utility only under the Verkhovna Rada and the Central Boulevard Shevchenko and Lesia Ukrainka.
See also:
In Kiev from-for a snowfall has introduced operative position on movement of public transport
The owner of the shop Maria immediately said – she cleans, because the Internet found a company, ordered the tractor over 7 thousand hryvnia, which had finally shoveled the rubble around her workplace. "A lot of snow, nobody cleans. We shop around the clock, a technique that was driving this night my girls asked to remove the snow, and they say that it is not their way," she explained.
Comments
comments