Small business: 5 Ukrainian children, who earn a lot of money their hobby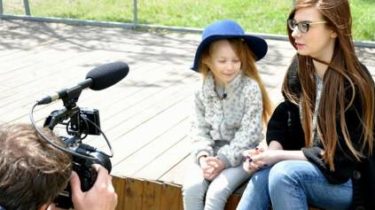 Small business: 5 Ukrainian children, who earn a lot of money their hobby
Money
Today, 15:21
Facebook

VKontakte

Google+

Twitter

Telegram
Today's children are much more progressive than their parents. Some of them from childhood become stars and earn their first money.
Today nobody would be surprised YouTube-bloggers who make tens of millions of dollars a year, posting video walkthroughs for computer games, prank friends and unpacking toys.
TSN found the first grader of Armenika of Hosapattana who earns thousands of dollars a month in Instagram. And, if necessary, in its seven years – could easily support a family.
"I filmed a video for his family. Then posted to my profile, and I was advised to create a Arlena separate page. Thus began, "says sister Arlene Maria Aspetova.
And as it turned out, to capture a video that a first grader should also have a considerable nerve.
Sister to Elenika – authority, he listens to her and politely posing for the camera. In addition, the video in their tandem really come out with a sense of humor, and love to potential advertisers who are willing to give this promo a lot of money.
Video"Small business" TSN will talk about the children who already make money
The heroes of the new series TSN – 3 to 15 years. Among them blogger, designer, artist, pastry chef and actress. The children argue that the business obeys all ages. Watch tonight TSN may 28.
TSN. 19:30
May 25, 20:40
Facebook

1

VKontakte

Google+

Twitter

Telegram
Probably you have previously heard about the youngest designer in the world – 11-year-old Ayane Muratova from Kazakhstan, which does not know how to cut and sew, but she has a lot of ideas. She comes up with images for the collections, draws them.
TSN found 10-year-old fashion designer of Ukraine – Anita Danielyan, who, by the way, can compete with Aneu for the title of the youngest designer in the world. Dresses and suits from girls sold in their own showroom at prices from 800 to 1500 UAH per unit. She creates designs for future clothing and sewing handbags to him.
Mom Anita, Yana Ermakova, through the passion for her daughter changed the kind of activity (it had its own travel Agency and traveled the world). She is currently working on daughter and helps to bring her ideas to life.
"I get great pleasure having the opportunity to grow with a child, to see how it was a pleasure, happiness, and when I see kids who wear invented Anita outfits, happy … That's all – a source of energy. Dpoint affectionately called – Thread. She said, "Mom, I'm the threads of the neck. Did you call me that because I sew?" And of course was born:".Thread" (the name of their own brand," says mom Anita Yana Ermakova.
As it turned out, the girl at 10 years old, very hardy, and are ready to work even in extreme conditions. For example, Anita constantly draws sketches in a car, and the roads we have, well you know.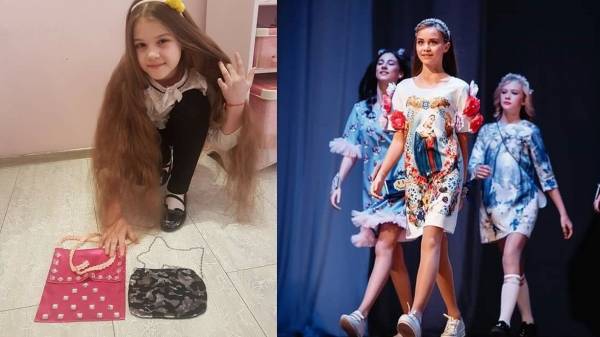 For four years engaged in the confectionery business 15-summer inhabitant of Kiev Evgeny Ivantsov. Guy selling sweets through the social network Instagram, receiving for them a minimum of 3 thousand hryvnias for a month.
"Cooking became interested in 9 years. Watched a mom and started to help her. For the year, made the first dessert – orange sponge cake. The parents tried and realized that I have a talent for cooking. His father later wrote on the evening pastry course at the Kiev international culinary Academy. After graduation plunged into cooking. Realized it's time to sell the sweets," says Eugene.
A guy once walked by cafes and restaurants. Offered to take your Goodies on the implementation. No one was interested. After that he decided to created his own page in social network Instagram.
When you look at photos of these desserts, I can't believe that they are preparing the child. Admittedly, I filmed the whole process of making these treats, tried the cake and eclairs from Eugene – they are also very tasty.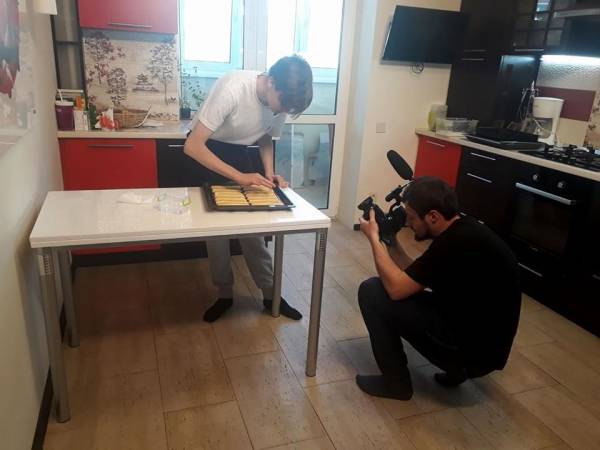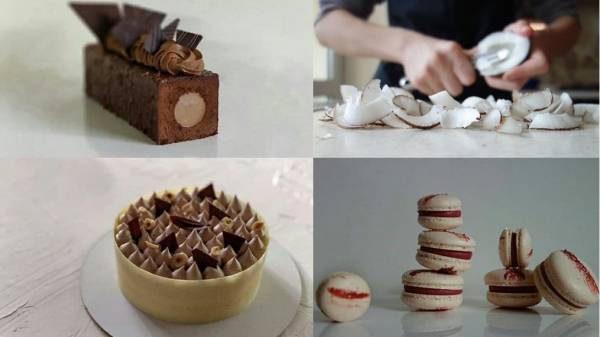 7-year-old actress Sofia Kotlyarova from Kiev, despite his young age, has already managed to star in nearly 50 films and commercials. Among them: "Relatives" Kvartal 95, "pledge my love", "Child in a million", "the laws of war-2", and also starred in the promotional video of the program "Your baby can", broadcasted few years ago on the channel "1+1". One day Sophia is one and a half thousand hryvnia.
Girl loves shooting. Among the unusual role Sofia played the homeless man and the Ghost. Although, like every little girl dreams of playing the Princess.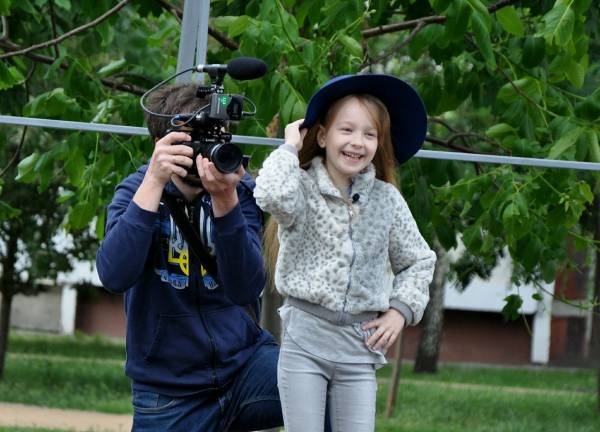 Impresses with his talent and three-year-old artist from the Dnieper nick Small. The girl started to draw at 9 months. And now, despite its small years, every month she buy 1-2 of the picture. On average, one picture is worth up to $ 200.
Her mother, a professional artist, says: daughter took a brush and paint and started to draw. Since then, no day without painting.
"I did not teach and did not suggest. I just made my own canvas, paint, and the child, unable to walk, crawled, climbed into the palette and started to give their expression on the canvas" – says the girl's mother Tatyana Okhrimenko.
Niki has already held several personal exhibitions, the first in the Metropolitan Museum of Mikhail Staritsky was presented 28 paintings abstract painting of girl. And on the 20th of January 2017 in the river in the Museum of Ukrainian art was another personal exhibition of the girls and check the unique record of a little artist Nicki Infantry, which at that time was 1 year and 11 months.
Now picture a little change, the figures began to acquire a certain form. In late March, nick received the highest award for their creativity, Grand Prix in nomination "Painting" the 8-th International festival-contest "Star marathon".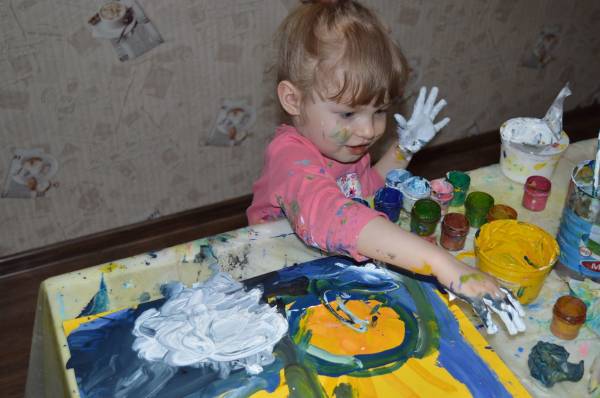 By the way, TSN has decided to engage experts to determine the level of work of a small artist. The results look at the evening news at 19:30.
Next post
Saw a bug — Ctrl+Enter
Letter to the editor
© Materials
TSN
Leave your comment
Leave your comment
All comments
Always
deployed
Editor's choice
Comments
comments