A new forecast for bizwise with the EU. Klimkin promised a decision in October-November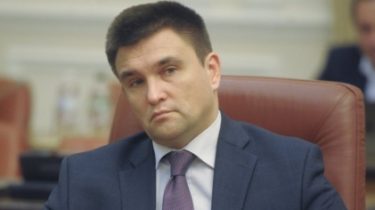 A new forecast for bizwise with the EU. Klimkin promised a decision in October-November
© UNIAN
In fact, visa will cancel in a few months.
According to forecasts of the Minister of foreign Affairs of Ukraine Pavlo Klimkin, the decision on introduction of visa-free regime between Ukraine and the EU will be made in October or November 2016.
The Minister reminded that at this stage the solution does not depend on Ukraine, which has already met its obligations to the EU, transfers "112 Ukraine".
Read also: foreign Minister called time when Ukraine may get bezviz Europe
"I believe that we will have a decision in October-November, positive. When it will actually work – I think that will work for a few months," – said Klimkin.
Earlier, the Minister of justice of Ukraine Pavlo Petrenko said about the positive outcome of negotiations with commissioners Johanesson Khan and Faith Yurovo, which confirmed the optimistic forecasts regarding Ukraine's visa-free regime in the coming weeks.
Ukraine became a step closer to visa-free regime with the EU
TSN. Wounds
September 27, 12:58
Add to favourites
European Parliament Committee on internal Affairs voted for entering of Ukraine to the list of countries for whose citizens the Europe to open its borders. The decision was made on the basis of a report by Bulgarian MEP Maria Gabriel. The results of the vote – intermediate. In accordance with the procedures of the European Union, the final decision by a simple majority of votes will be taken directly to the European Parliament in late October.
Recall that on 8 September the European Parliament Committee on legal Affairs endorsed the decision on granting Ukraine visa-free regime.
Note that this is not the first optimistic forecast officials about obtaining a Ukraine visa-free regime. On 19 September, Commissioner Hahn said that visas for Ukrainians Brussels canceled in October.
Comments
comments