In the SBU told who did the shooting in the Granite due to …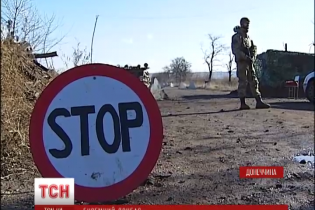 In the SBU told who did the shooting in the Granite due to …
The secret service did not confirm the conflict between Sbushniki and the military.
The security Service of Ukraine has denied information about the shooting in the Granite during the smuggling.
About this on his page wrote the press Secretary of SBU Elena Gitlyanskaya.
She also denies the conflict between Sbushniki and the military. According to her, on the contrary, they acted together against the smugglers.
See also: Smugglers tried to smuggle in the occupied Donbass of goods in tens of millions of hryvnia
"Employees of security Service of Ukraine together with the military of the 30th brigade was detained in Granite two buses with commodities that traders tried to move illegally into the occupied territories. The special operation took place on 1 October. Now investigations are continuing," wrote Gitlyanskaya.
According to her, the bus was discovered 10 tons of food. Arrested 13 people, including the organizer of the illegal channel.
Later Gitlyanskaya said that the shots were still, but fired from the occupied territory – those who met the product.
We will remind, the Deputy Minister for the occupied territories, the George Tooke said that during his detention, soldiers smuggling in Granite Donetsk region skirmish, is wounded. He said that the case "roof" Sbushniki took everything under control and no one allowed to smuggling, and military allegedly shut down in the basement.
Then Tooke denied the same information. He said that he was misinformed dear officer APU.
Comments
comments