Tech brands snatched first place in the ranking of the most expensive brands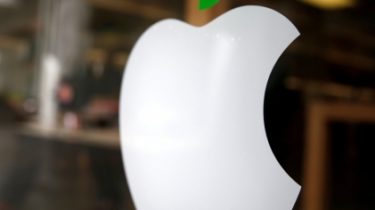 Tech brands snatched first place in the ranking of the most expensive brands
© Reuters
The fashion houses went downhill.
Apple, Google and Coca-Cola has kept its leader position in the ranking of most valuable brands in the world. This stability of the brand show for the fourth consecutive year, according to a top-100 global brands from Interbrand Corp.
The brand value of Apple has increased by 5%, to $ 179,1 billion Located at the second position in Google for the year has added 11%, rising to $ billion a cash consideration of 133,3 Coca-Cola, which managed to hold the championship for 13 years until 2013, is now ranked third, the cost of the brand decreased by 7%, to $ 73.1 billion.
The top ten included six members of the high-tech sector: the top consists of Microsoft (4th place, $ 72.8 bn), IBM (6th, $ 52.5 billion), Samsung (7th, $ 51.8 billion), Amazon (8th, $ 50.3 billion).
Read also: Smartphones Pixel, virtual reality and intelligent column. A brief overview of the new Google
Also in the top ten were two car brand – Toyota in sixth place and Mercedes in ninth. Top 10 General Electric, valued at $ 43.1 billion
Rapidly growing Facebook, which demonstrated the maximum growth of brand value over the year by 48% ($32.6 billion), which allowed the social network to up to eight lines of up to 15-th place. The five most rapidly developing brands also include Amazon (+33%), Lego (+25%), Nissan (+22%) and Adobe (+21%).
The decline in interest in expensive clothing and accessories had a detrimental effect on fashion brands: Prada dropped from 69th place to the 81-th, Ralph Lauren with the 91 th 98-th, and Hugo Boss lost his place in the rankings. The exception was Dior, who returned to the rankings this year on the 89-th position.
Just this year the ranking includes the four freshman, and Hewlett Packard Enterprise (extracted from an old HP with Hewlett-Packard Co.) immediately took 44th place with an estimated brand value of more than $ 11 billion Actually brand HP (Hewlett-Packard Co.) located on 48th place ($ 10.4 billion). Closes this group and the table in General, the electric car manufacturer Tesla on the 100-th place with $ 4 billion.
Read also: Apple, Coca-Cola, Disney. Published a list of the most expensive and influential brands in the world
The aggregate value of the 100 leading global brands have increased in 2015 by 4.7% compared to the previous year, to $ 1 trillion 796 billion the United States became the absolute leaders of 52 of the company in the first hundred, Germany took 10 places, France – 8.
Interbrand takes into account in its calculations the financial results of companies, the impact of brands on consumer decisions about purchases and the ability of companies to provide income.
Comments
comments