A record 74 billion dollars, the court fined ExxonMobil Chad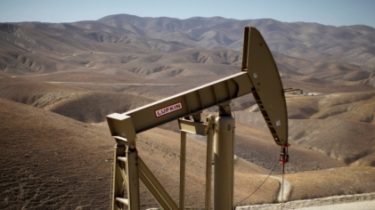 A record 74 billion dollars, the court fined ExxonMobil Chad
© Reuters
The amount of the fine exceeds five times the country's GDP.
The Chadian court ordered Exxon Mobil Corp. to pay a record fine of $ 74 billion and to reimburse 9 million of royalties that the oil company owes the African state.
About it reports Bloomberg with reference to the materials of the court.
See also: anti-monopoly Committee is forced to collect from "Gazprom" a fine 86 billion hryvnia
A fine five times larger than the GDP of Chad, the world Bank estimates at $ 14 billion. ExxonMobil is the operator of the oil pipeline through which oil pumped from Chad to the export terminal in Cameroon.
The court's decision was a reaction to the complaint of the Ministry of Finance of Chad on the failure of the ExxonMobil tax liabilities. The President of Chad Brahim Abbo Abakar confirmed it in a phone interview with Bloomberg, stressing, however, that in fact the penalty can be less. The court documents also shows the amount of 669 million dollars, but the President did not elaborate on whether it was going on.
"We do not agree with the decision of the Chadian court, and thinking about what should be done," warned the representative of ExxonMobil Todd Spitler.
See also: For trade negotiations with other countries to Brexit the UK face fines
The Minister of Finance of Chad Ngobo Sat Mboge stated that the court's decision is clear and understandable, and refused to comment on it.
We will remind, a year ago, the U.S. Department of justice announced that the court's decision, the oil company BP will have to pay compensation in the amount of about 21 billion dollars.
See also: Japan has fined Apple at USD 118 million for the first half net profit – media
The explosion on a drilling platform in the Gulf of Mexico on 20 April 2010 was the largest in the history accident at coast USA. In the accident then killed 11 workers and millions of barrels of oil spilled along the coastline of several American States for almost three months.
The final amount of the fine was much higher than had previously been reached an agreement by which BP has agreed to pay 18.7 billion dollars for claims of agencies of the United States. It is the largest corporate fine in American history.
Comments
comments