Factory "Roshen" in Russia found violations and fined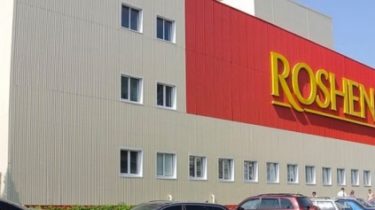 Factory "Roshen" in Russia found violations and fined
© Lipetsk Today
The test was carried out by the Prosecutor and Rostekhnadzor.
The Prosecutor's office of Oktyabrsky district of the city of Lipetsk in Russia jointly with the experts of Verkhne-Donskoy Department of Rostechnadzor during check of observance of requirements of industrial safety legislation revealed violations in the factory "Roshen", owned by the President of Ukraine Petro Poroshenko.
"In physical therapy of JSC "Roshen" technological scheme of the gas equipment fracturing does not match the actual location of the equipment, to the external parts of the pipelines is corrosion, the plan of measures on localization and liquidation of accidents consequences at hazardous production facilities do not meet the requirements of normative documents on land plots included in the protected zone of gas distribution networks, organized warehousing of construction materials", – stated in the message of Prosecutor's office of October district of Lipetsk.
By results of check concerning officials responsible for activities in the field of industrial safety, issued the decree on administrative violation and imposed a fine of 20 thousand rubles (about 8.3 thousand UAH).
Such orders and fines received three more local businesses.
Earlier it was reported that Roshen joined the Russian budget on 284 million rubles.
Comments
comments