Men shared experiences of relationships with women who work as prostitutes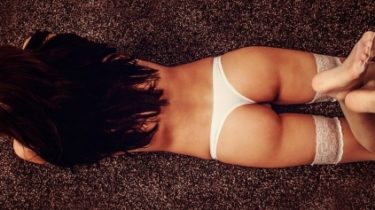 Men shared experiences of relationships with women who work as prostitutes
© pixabay.com
Bitter jealous will not be able to meet with representatives of the sex business.
Representatives of the stronger sex discussed on popular online Reddit relationship with sex workers. Some of them rejected the idea of relationships with prostitutes when others said that it is the best girlfriends.
Some users said that relationships with women working in the sex industry can cause jealousy, while others denied this and wrote that such women are no different from other, reports the News.com.au. This discussion started with a post guy, in which he wrote that he worried for the work of his girls. In his opinion, it is more likely that she may cheat on him. He added, however, that sex with her is great.
One user shared with him his romantic story about a relationship with a girl-a prostitute. He also noted that it all depends on how to relate to the work of the beloved.
"I met with the worker in the sex business. I usually pick her up from work. We had a wonderful relationship that doesn't spoil her work. It completely depends on you and your views on sex and intimacy. Our sex life was fun and enjoyable for both of us", – he wrote.
See also: Scientists have found that women who prefer: heterosexual or bisexual
Also the man said that cheating has nothing to do with this profession women, because she does it for the right reasons. In his opinion, in a relationship, these women can truly appreciate the closeness, because I know the difference between casual sex and long term relationships.
Another user, in turn, interested in the health and hygiene of sex workers. As a response, he wrote that prostitutes usually watch it more than the average person.
In turn, the users of Reddit agreed that ardent jealous will not be able to meet with representatives of the sex business.
Earlier, scientists have discovered how the male beard affects their relationships with women. According to the report, the results of the survey showed that women see men with stubble, as a partner for a short time.
Comments
comments