The border guards intercepted a shipment of drugs for the occupied territories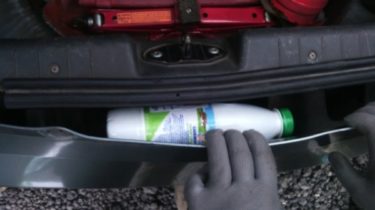 The border guards intercepted a shipment of drugs for the occupied territories
ATO
8 Oct, 19:13
1 of 5

© The State Border Service Of Ukraine

1 of 5

© The State Border Service Of Ukraine

1 of 5

© The State Border Service Of Ukraine

1 of 5

© The State Border Service Of Ukraine

1 of 5

© The State Border Service Of Ukraine
© The State Border Service Of Ukraine

© The State Border Service Of Ukraine

© The State Border Service Of Ukraine

© The State Border Service Of Ukraine

© The State Border Service Of Ukraine
A car with illegal substances crossing the KPVV in the area of ATO.
Kramatorskaya guards detachment detained the driver of VAZ with significant quantities of drugs. The suspect 39-year-old resident of Donetsk region came because of their own excitement and reactions of a trained banned substance service dogs, the press service GNSU.
The vehicle arrived at the checkpoint of entry – departure "Marinka" at about 12:30 this afternoon. It went on uncontrolled territory. During a thorough check was found hidden in the gas tank 14 litre bottles of dairy products, which were filled with marijuana, and 10 thousand tablets of psychotropic action "Afina". "Another bottle with a substance of plant origin was hidden in the rear bumper of the car. The guards informed the representatives of the National police. Further test events are held", – reported in state frontier service.
Comments
comments