NBU puts into circulation dedicated to the volunteers of the coin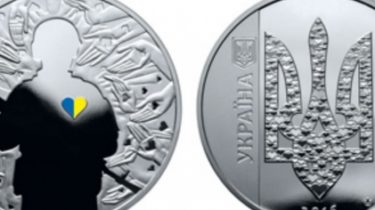 NBU puts into circulation dedicated to the volunteers of the coin
© National Bank of Ukraine
The commemorative coin will be face value of 5 hryvnia.
On 12 October, the national Bank puts into circulation new 5-hryvnia commemorative coin "Ukraine begins with you". Her dedicated volunteering in Ukraine.
"Dedicated to volunteer activities in Ukraine, unprecedented scale which has at the time of the events of the Revolution of dignity and beginning of the military conflict in Eastern Ukraine. Volunteer movement in Ukraine combined company by creating an effective network of public initiatives and associations that have taken on the most acute and the most urgent problems of the country in this difficult time. Volunteering is a manifestation of the ability to consolidate, social responsibility, humanism and service to the people", – noted in the NBU.
See also: the Mint showed the Ukrainians how the printed hryvnia
The obverse of the coin placed the Trident of variously sized stylized hearts, symbolizing self-sacrifice and charity. On the reverse of the outline of the Ukrainian soldier with the symbolic blue and yellow heart, which on all sides stretched a stylized palm with hearts, symbolizing love, care, care, donation and kindness.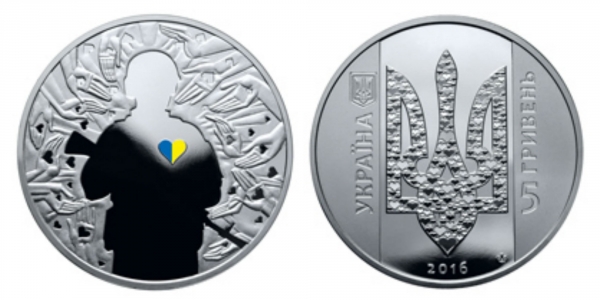 The national Bank of Ukraine
Commemorative coin "Ukraine begins with you"
Comments
comments