Terrorists "DNR" destroyed Ukrainian ambulances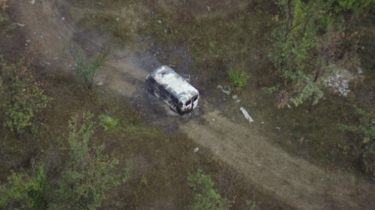 Terrorists "DNR" destroyed Ukrainian ambulances
ATO
6 Oct, 20:27
1 of 4

© Facebook.com/Mustafanayyem

1 of 4

© Facebook.com/Mustafanayyem

1 of 4

© Facebook.com/Mustafanayyem

1 of 4

© Facebook.com/Mustafanayyem
© Facebook.com/Mustafanayyem

© Facebook.com/Mustafanayyem

© Facebook.com/Mustafanayyem

© Facebook.com/Mustafanayyem
Pictures of the aftermath of the incident spread soldier Masi Nye.
In the Donetsk region terrorists fired at the ambulance, which was on the Ukrainian part of the front line. This was on a private page in Facebook said the ATO Masi Nye.
According to him, this car was driving the medic 122-th separate airmobile battalion Catherine lucyk. "Everything is alive, whole and healthy, thank God," says the military. However, published photographs show that the car burned down and to restoration isn't subject.
"They say the enemy must be respected. That respect for the terrorists? Because they promise not to shoot, but shoot? And shoot those who does not answer?", – asks the author of the publication.
Comments
comments